Category: Text, Ephemera, United Kingdom
3 results
Results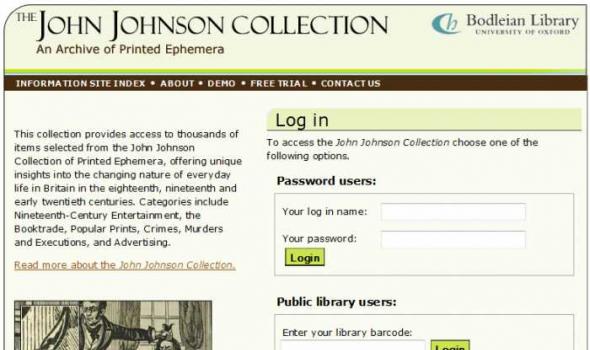 The John Johnson Collection About Introduction The John Johnson Collection is the product of a unique partnership between the Bodleian Library and ProQuest to conserve, catalogue and digitise more than 65,000 items drawn from the Bodleian's John Johnson Collection of Printed Ephemera. The project, which has been funded by the Joint Information Systems Committee (JISC) through its Digitisation Programme , broadens access to a wide array of rare or unique archival materials documenting various aspects of everyday life in Britain in the eighteenth, nineteenth and early twentieth centuries.
♥ 0
336 reads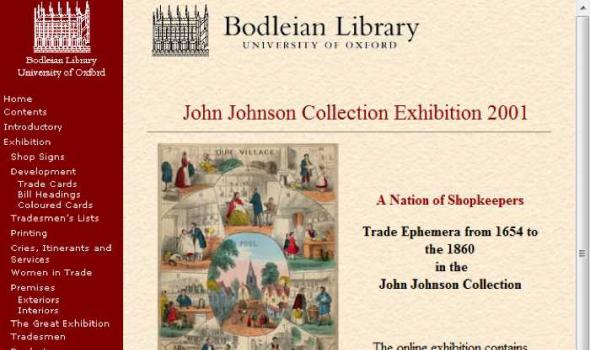 This exhibition of the ephemera of trade in the British Isles from 1654 to the 1860s draws primarily on the John Johnson Collection of Printed Ephemera in the Bodleian Library. Trade cards and bill headings, in spite their small format, contain a wealth of information both in their textual and iconographic content.
♥ 0
514 reads
March 2002 The Aspect project was set up to create a digital archive of the ephemera - leaflets, flyers, postcards, newsletters - produced by candidates and political parties for the first Scottish parliamentary election in May 1999. The project is funded by the University of Strathclyde's Directorate of Information Strategy The archive is based on the collection of election ephemera held by the Andersonian Library at the University of Strathclyde, which is acknowledged to be an important and unique record of a key event in Scottish history. The creation of a digital archive will significantly improve the accessibility and usability of the information contained within the collection whilst conserving the original materials, which may be subject to deterioration through loss and damage.
♥ 0
297 reads