Category: Text, Native American history
3 results
Results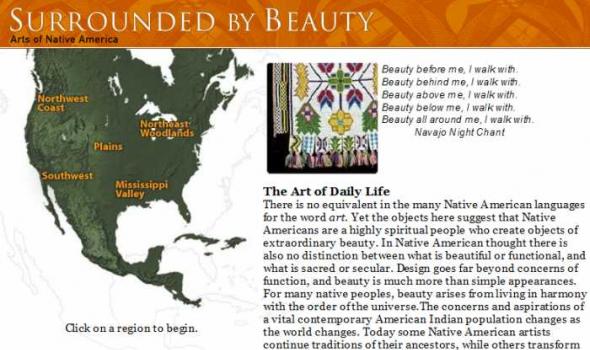 The Art of Daily Life There is no equivalent in the many Native American languages for the word art . Yet the objects here suggest that Native Americans are a highly spiritual people who create objects of extraordinary beauty. In Native American thought there is also no distinction between what is beautiful or functional, and what is sacred or secular. Design goes far beyond concerns of function, and beauty is much more than simple appearances. For many native peoples, beauty arises from living in harmony with the order of the universe.The concerns and aspirations of a vital contemporary American Indian population changes as the world changes.
♥ 2
477 reads
American Indian History and Culture The Division of Rare and Manuscript Collections features significant original materials on the history of native peoples of the Western hemisphere. Thousands of rare books document Indian life-ways, and manuscript materials provide documentation of the work of anthropologists, collectors, and ethnologists. The centerpiece of Cornell's American Indian holdings is the Huntington Free Library Native American Collection , a spectacular gathering of more than 40,000 volumes on the archaeology, ethnology and history of the native peoples of the Americas from the colonial period to the present.
♥ 0
314 reads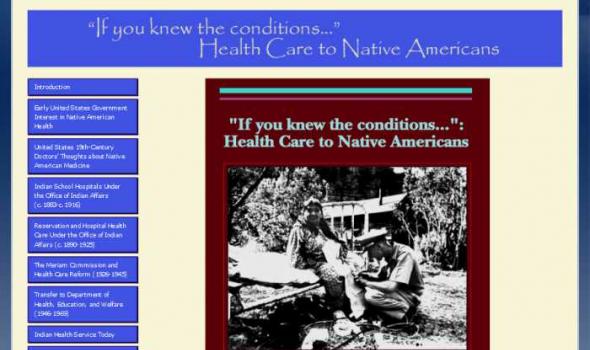 History of Medicine Early United States Government Interest in Native American Health Although U.S. Army surgeons treated Native American victims of smallpox near the opening of the 19th-century, government concern for Native American health at this time was manifest more in counting the numbers of people who died from this and other diseases, and estimating how many were left, than in providing institutional remedies. Jedidiah Morse's report indicates this interest: Determining where "Indians" were in North America and how many they were. The report is addressed to the Secretary of War. Indian affairs were administered by the War Department until 1849. The U.S.
♥ 0
373 reads