Korean history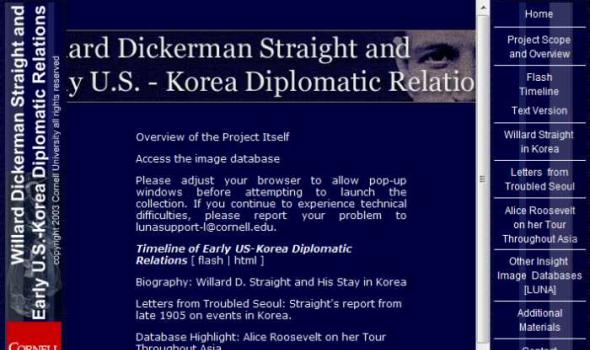 As an avid, well-trained photographer, sketcher and recorder, Straight took about 380 photographs and painted a very small number of sketches during his two spells in Korea in 1904 and 1905. Our aim has been to identify and select about two hundred of these and incorporate these materials into a project which amounts to a visual and contextual narrative of Korea at a most critical juncture in its more recent, modern history. The photographs document landscapes, urban scenes, people (both common, notable or noble ones), and, most interestingly, record numerous important events.
♥ 0
963 reads
This digitization project of these two newspapers is the first ever undertaken by the Cheng Yu Tung East Asian Library.
In April 2004, the National Institute of Korean History (NIKH) approached the Library to propose the digitization of one of the East Asian Library's holdings: Minjoong Shinmoon. This was part of the NIKH's five-year project begun in 2001 to collect historical materials relating to Korean history published overseas. After reviewing our Korean collection, the Library also suggested including The New Korea Times in the same project.
The National Institute of Korean History is a South Korean government organization responsible for investigating, collecting, and compiling historical materials.
♥ 0
1,684 read