Category: Map, Letters
2 results
Results
The Valley Project details life in two American communities, one Northern and one Southern, from the time of John Brown's Raid through the era of reconstruction. In this digital archive you may explore thousands of original letters and diaries, newspapers and speeches, census and church records, left by men and women in Augusta County, Virginia, and Franklin County, Pennsylvania. Giving voice to hundreds of individual people, the Valley Project tells forgotten stories of life during the era of the civil war.
♥ 4
3,806 reads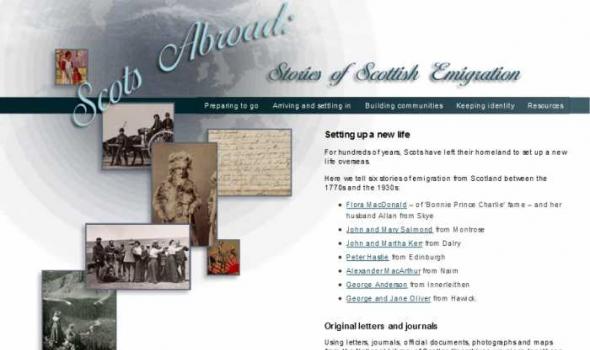 For hundreds of years, Scots have left their homeland to set up a new life overseas.
Here we tell six stories of emigration from Scotland between the 1770s and the 1930s:
* Flora MacDonald – of 'Bonnie Prince Charlie' fame – and her husband Allan from Skye
* John and Mary Salmond from Montrose
* John and Martha Kerr from Dalry
* Peter Hastie from Edinburgh
* Alexander MacArthur from Nairn
* George Anderson from Innerleithen
* George and Jane Oliver from Hawick.
Original letters and journals
Using letters, journals, official documents, photographs and maps from the National Library of Scotland's archives, we piece together a picture of Scots abroad.
♥ 0
1,056 read