Category: Fine Arts, Map
3 results
Results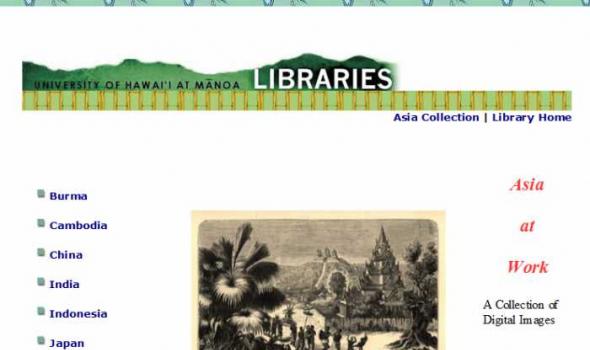 Within the vast body of literature on Asia held by the Asia Collection at the University of Hawaii are fascinating illustrations of the people of Asia and the environment in which they live. These images are a visual record of the lives of the people and their surroundings. The sheer number of illustrations makes digitizing all of them an impossible task, so we have decided to concentrate on the theme "Asia at Work." Work is the activity by which so many of us identify ourselves. The tools we use, the human interaction and cooperation that occurs in the course of its performance, and the skills we employ all, to a great extent, help define who we are. Images are arranged by country.
♥ 1
1,093 read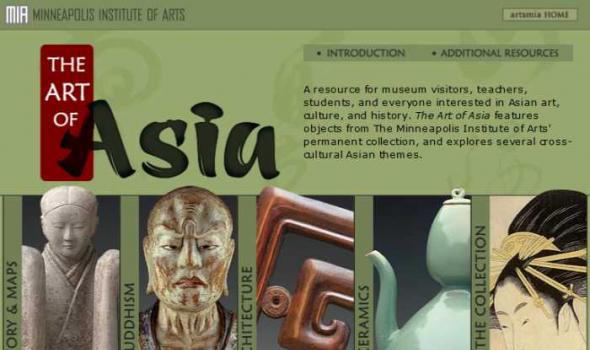 The Institute's collection of Asian art represents seventeen Asian cultures spanning over 5,000 years. The Department of Asian Arts has benefited greatly from generous gifts from knowledgeable collectors. Augustus L. Searle, Alfred F. Pillsbury, Richard P. Gale, Louis W. Hill, Jr., and Ruth and Bruce Dayton have donated specialized collections of international reputation, including ancient Chinese bronzes, ancient and post-Sung jade, Chinese monochrome ceramics, Ukiyo-e paintings, Japanese prints, and classical Chinese furniture. In addition, highly regarded specialized collections of Ch'ing dynasty silk textiles, Miao textiles, and surimono prints have been built over the years. The curatorial department's goal is to provide the public with a broad overview of Asian art.
♥ 3
665 reads
About The Collection The Speculum Romanae Magnificentiae is a collection of engravings of Rome and Roman antiquities, the core of which consists of prints published by Antonio Lafreri and gathered under a title page he printed in the mid-1570's. Copies of the Speculum vary greatly in the number of prints, and individual prints were reissued and changed over time. The University of Chicago Library's copy of the Speculum Romanae Magnificentiae contains nearly 1,000 prints and is the largest in the world. The Library's copy arrived in the 1890's as a part of the Berlin Collection, a large lot of books and manuscripts purchased for the Library from S. Calvary and Co. in Berlin.
♥ 1
536 reads