Category: Performance Arts, Audio
3 results
Results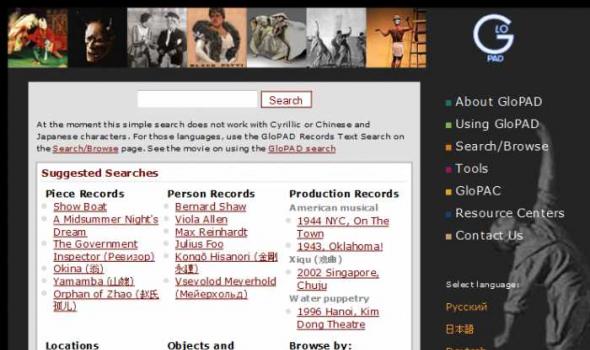 About GloPAD GloPAD (Global Performing Arts Database) records include authoritative, detailed, multilingual descriptions of digital images, texts, video clips, sound recordings, and complex media objects related to the performing arts around the world, plus information about related pieces, productions, performers, and creators. GloPAD is in a continual process of development: we have recently merged two related databases, restructured GloPAD to support our newly developed metadata standards, and redesigned the user interface. Approximately 4,500 objects are currently available, with new records added and older records revised on a daily basis.
♥ 0
587 reads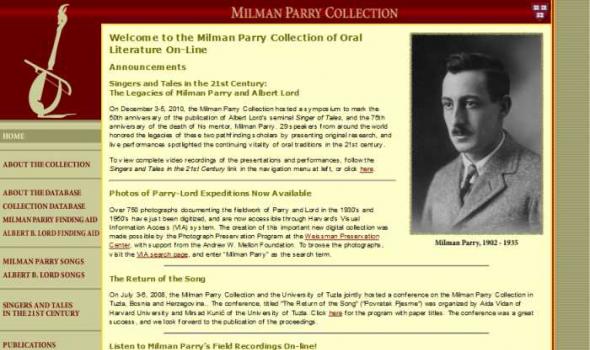 About the Collection The Milman Parry Collection of Oral Literature Widener Library Room C, Harvard University Cambridge, MA 02138 (617)-496-2499 This page contains links to narratives about the Milman Parry Collection, information about the Collection's partners/supporters, details on scholarly access to the site, and other information. An Introduction to the Collection "The Milman Parry Collection is the largest single repository of South Slavic heroic song in the world. It comprises the following separate collections.
♥ 1
790 reads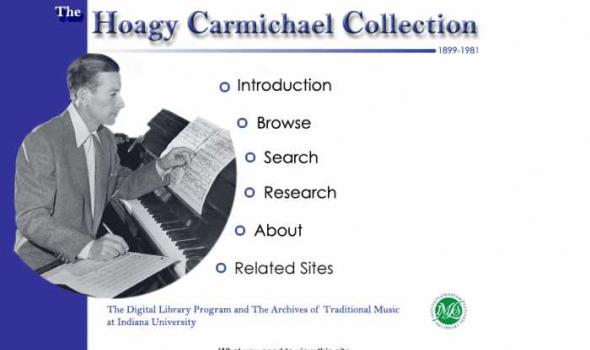 Welcome to the Hoagy Carmichael Collection! This multimedia web site is part of an 18-month project to catalog, digitize, and preserve every item in Indiana University's extensive collections pertaining to the life and career of master songwriter Hoagland "Hoagy" Carmichael (1899-1981). Carmichael grew up in Bloomington, Indiana, and graduated from the Indiana University (IU) School of Law. He composed his enduring pop standard, "Star Dust," in Bloomington, and the story of its creation has become an integral part of local history.
♥ 0
349 reads