Category: Image, London
3 results
Results
The Volume Childrens talk, English & Latin : divided into several clauses : wherein the propriety of both languages is kept : that children by the help of their mother-tongue, may more easily learn to discourse in good Latine amongst themselves : there are also numbers set down betwixt both, which do shew the place and natural use of any word or phrase , by Charles Hoole, Master of Arts, L.C. Oxon, teacher of a private grammar-school betwixt Goldsmiths-Alley in Redcross-street, and Maidenhead Court in Aldersgate-street, London.
♥ 2
662 reads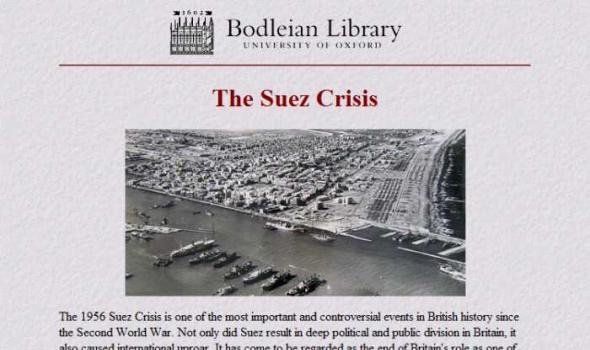 The Suez Crisis The 1956 Suez Crisis is one of the most important and controversial events in British history since the Second World War. Not only did Suez result in deep political and public division in Britain, it also caused international uproar. It has come to be regarded as the end of Britain's role as one of the world powers and as the beginning of the end for the British Empire. In future British foreign policy would be conducted in concurrence with American diplomatic support. This special online exhibition has been developed to mark the fiftieth anniversary of the Crisis.
♥ 1
601 reads
Edinburgh-born John Thomson (1837-1921) was one of the great names of early photography. His photographic legacy is one of astonishing quality and depth.
Thomson's images of China and South-East Asia brought the land, culture, and people of the Far East alive for the 'armchair travellers' of Victorian Britain.
He was one of the pioneers of photojournalism, using his camera to record life on London's streets in the 1870s. As a society photographer he also captured the rich and famous in the years before the First World War.
These pages present a brief introduction to Thomson's work, with examples drawn from the National Library of Scotland's collections.
♥ 0
304 reads