Category: Fine Arts, Engravings
3 results
Results
Established in 1916, the Department of Prints and Drawings at The Minneapolis Institute of Arts is responsible for the care, exhibition, and acquisition of works of art on paper. These include woodcuts, engravings, etchings, lithographs, screenprints, drawings, watercolors, pastels, monotypes, multiples, artists' books, and rare books. Ranging from early 14th-century illuminated manuscripts to contemporary works on paper, the Institute's permanent collection of prints and drawings is encyclopedic in scope and comprehensive in graphic media. Featured here is a selection of more than 3800 works from the Museum's permanent collection. Try searching for an artist, title, keyword or country.
♥ 6
437 reads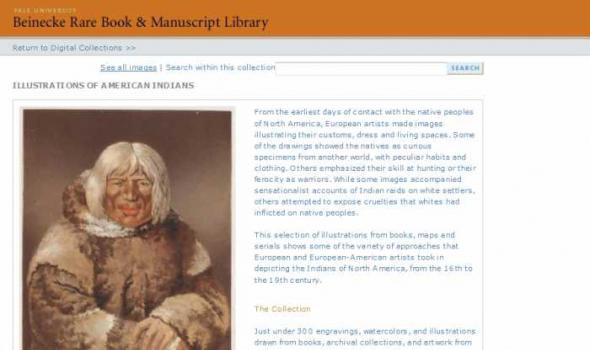 The Collection Just under 300 engravings, watercolors, and illustrations drawn from books, archival collections, and artwork from the Beinecke Library's Western Americana and General collections. Cite as: Beinecke Rare Book and Manuscript Library, Yale University
♥ 0
346 reads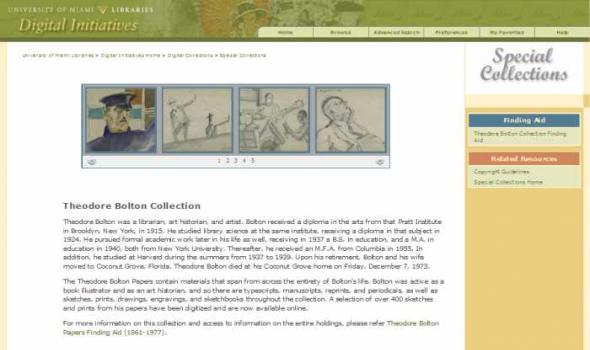 Theodore Bolton Collection Theodore Bolton was a librarian, art historian, and artist. Bolton received a diploma in the arts from that Pratt Institute in Brooklyn, New York, in 1915. He studied library science at the same institute, receiving a diploma in that subject in 1924. He pursued formal academic work later in his life as well, receiving in 1937 a B.S. in education, and a M.A. in education in 1940, both from New York University. Thereafter, he received an M.F.A. from Columbia in 1955. In addition, he studied at Harvard during the summers from 1937 to 1939. Upon his retirement, Bolton and his wife moved to Coconut Grove, Florida. Theodore Bolton died at his Coconut Grove home on Friday, December 7, 1973.
♥ 1
287 reads