Category: Fine Arts, New York
3 results
Results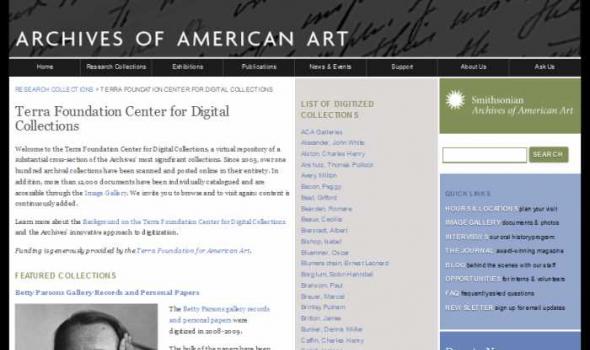 Terra Foundation Center for Digital Collections Welcome to the Terra Foundation Center for Digital Collections, a virtual repository of a substantial cross-section of the Archives' most significant collections. Since 2005, over one hundred archival collections have been scanned and posted online in their entirety. In addition, more than 12,000 documents have been individually catalogued and are accessible through the Image Gallery . We invite you to browse and to visit again: content is continuously added. Learn more about the Background on the Terra Foundation Center for Digital Collections and the Archives' innovative approach to digitization. Funding is generously provided by the Terra Foundation for American Art .
♥ 1
361 reads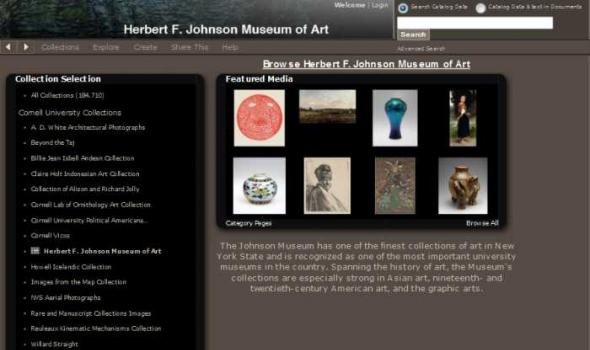 The Johnson Museum has one of the finest collections of art in New York State and is recognized as one of the most important university museums in the country. Spanning the history of art, the Museum's collections are especially strong in Asian art, nineteenth- and twentieth-century American art, and the graphic arts.
♥ 2
256 reads
A native Ithacan and the nation's most notable ornithological painter since Audubon. Cornell University holds a large collection of his bird illustrations, as well as his personal papers. You will find here a database with 2500 of these illustrations, as well as an exhibit based on the journal he kept during the 1899 Harriman Alaska expedition. Site design by John Greek. Most recent site update: October 8, 2001.
♥ 0
306 reads