Category: French, Letters
3 results
Results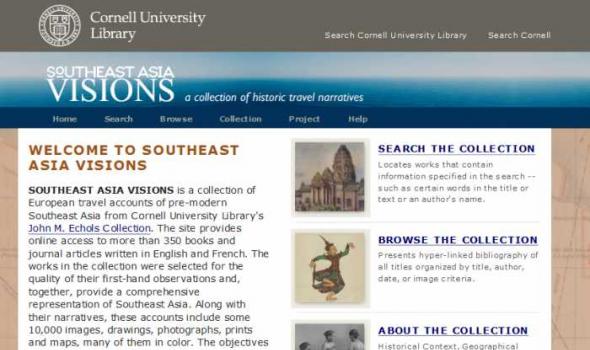 Historical Context The Visions collection includes the written and photographed experiences of Europeans and Americans who traveled to Southeast Asia during the period of imperialism. The peoples of Southeast Asia experienced waves of colonization beginning in 1511 when the Portuguese took Melaka, a strategic and thriving port city on the Malay Peninsula. The Spanish established a colony in the Philippines which they ruled from the 1560s until 1899 when the United States ousted the Spanish and governed the colony until Philippine independence in 1946. The Dutch gradually conquered the areas known today as Indonesia beginning in 1596 and ending after WWII.
♥ 1
881 reads
Doukhobor Collection of Simon Fraser University About the Collection The Simon Fraser University Library Doukhobor Collection is comprised of over 700 primary source items (totaling over 3,300 images) dating from 1898 to 1975. Among these items are a variety of scanned manuscripts, photographs, books and book chapters, journals, magazine articles, financial documents and interviews. The items in the Collection largely deal with the settlement of the Doukhobors in late 19th - early 20th century Canada. This material represents a significant portion of the manuscripts and photographs but only a fraction of the books and periodicals in the Library's holdings. The collection includes items in both English and Russian.
♥ 1
922 reads
At 2am on Wednesday 8 February 1587, Mary Queen of Scots picked up her pen for the last time. Her execution on the block at Fotheringhay Castle was a mere six hours away when she wrote this letter. It is addressed to Henri III of France, brother of her first husband.
As well as the English translation, Mary's last written words are available here in a French transcription. You can also read the historical background to this letter.
The letter is part of the National Library of Scotland's manuscript collections. (NLS reference: Adv.MS.54.1.1)
Shown here is an image of Mary shortly after her marriage in 1558. With her is her husband, Francois. As eldest son of the French King, he took the title of Dauphin (or 'Dolphin') of France. He became king in 1559.
♥ 1
914 reads