Category: James Clerk Maxwell
2 results
Results
Cambridge Digital Library Introducing the Cambridge Digital Library Cambridge University Library contains evidence of some of the greatest ideas and discoveries over two millennia. We want to make our collections accessible to anyone, anywhere in the world with an internet connection and a thirst for knowledge." —Anne Jarvis, University Librarian Over the course of six centuries Cambridge University Library's collections have grown from a few dozen volumes into one of the world's great libraries, with an extraordinary accumulation of books, maps, manuscripts and journals. These cover every conceivable aspect of human endeavour, spanning most of the world's cultural traditions.
♥ 7
2,145 reads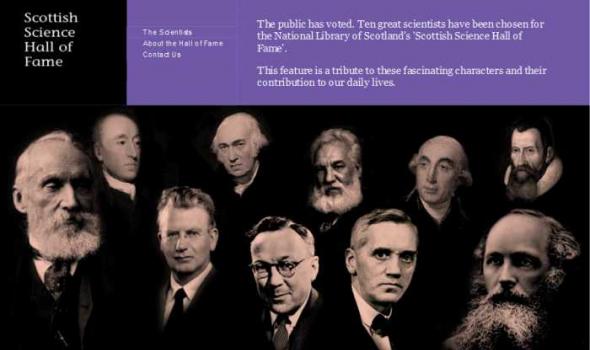 Over the past 300 years or so, Scottish scientists have provided the world with important ideas and inventions. Many of these shape our lives today.
Science is behind many objects we take for granted, such as Alexander Graham Bell's telephone and John Logie Baird's television. It is thanks to scientists like Alexander Fleming that we now have life-saving advances in medicine.
Imagine what life would be like without the work of these, and other, pioneering Scottish scientists.
♥ 0
1,322 read