Category: University of Alaska
3 results
Results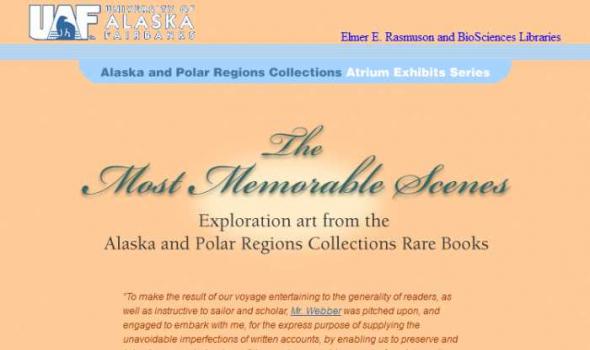 The Illustrated Voyage Artists aboard voyages of discovery and exploration were given the task of making an objective record of the landscapes, people, flora and fauna of the lands they visited. One would not expect, given the focus on creating an accurate visual record for these expeditions, that there would have been room for the expression of artistic vision.
♥ 0
1,079 read
Collections from the University of Alaska: Maps. The Rare Map Collection at the Rasmuson Library contains thousands of maps that document the history of Alaska, from 16th century speculative cartography to the gold rush era. This selection of maps provides basic coverage of the mapping of Alaska, from the early voyages of discovery through the sale of Russian America to the United States and the gold rush. The maps depict the growth of geographic knowledge that resulted from the great expeditions of the eighteenth and early nineteenth centuries,and also illustrate the carto-controversies that arose from various imagined geographies and fictitious voyages of discovery. A new map of the northeast coast of Asia, and the northwest coast of America, with the late Russian discoveries.
♥ 0
1,033 read
Collections from the University of Alaska: Photographs. The Historical Photographs collections in the Alaska and Polar Regions Department of the Rasmuson Library include over seven hundred thousand images, dating from the 1870s to the present, documenting Alaska, the Yukon Territory, and eastern Siberia. Of particular interest are collections relating to the Alaskan gold rushes (1880-09), World War II in Alaska (1940-1945), the transition to statehood (1956-67), and the Pipeline boom (1974-77). This selection of documents is of indigenous and pioneer women of Alaska in the late nineteenth and early twentieth centuries. Residence of Mrs. J.H. Mann, Fairbanks, Alaska., c.1900. UAF Historical Photographs.
♥ 0
1,151 read