Drugs
Blog September 9, 2009 About CHODARR What is CHODARR? CHODARR stands for Community Health Online Digital Archive and Research Resource which is a publicly accessible virtual library of community-based and government publications. It is a permanent, catalogued and full-text online archive of grey literature and research materials related to health and social welfare policy. The CHODARR archive includes documents that are not normally published by commercial publishers.
♥ 1
1,027 read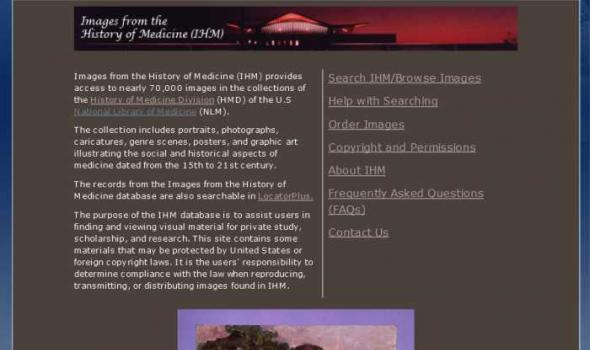 Home > Library Catalogs & Services > Fact Sheets > Images from the History of Medicine (IHM) Fact Sheet Images from the History of Medicine (IHM) Overview Images from the History of Medicine (IHM) is a database of nearly 70,000 images in the National Library of Medicine's (NLM) historical collections. The collection of portraits, photographs, fine prints, caricatures, genre scenes, posters, and other graphic art illustrates the social and historical aspects of medicine from the Middle Ages to the present. Subjects range from medieval medical practice to 19th century slum conditions to World War I hospitals to the international fight against drug abuse and AIDS.
♥ 0
1,061 read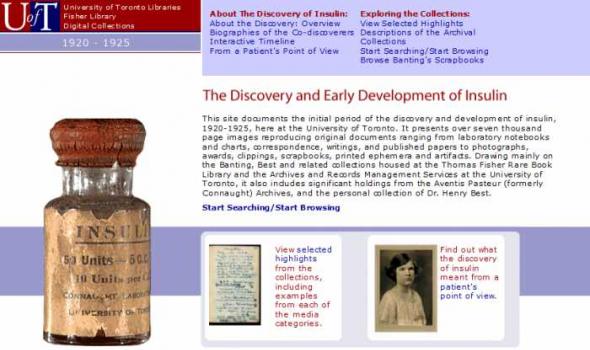 This site documents the initial period of the discovery and development of insulin, 1920-1925, here at the University of Toronto. It presents over seven thousand page images reproducing original documents ranging from laboratory notebooks and charts, correspondence, writings, and published papers to photographs, awards, clippings, scrapbooks, printed ephemera and artifacts. Drawing mainly on the Banting, Best and related collections housed at the Thomas Fisher Rare Book Library and the Archives and Records Management Services at the University of Toronto, it also includes significant holdings from the Aventis Pasteur (formerly Connaught) Archives, and the personal collection of Dr. Henry Best.
♥ 0
1,426 read