History of Minnesota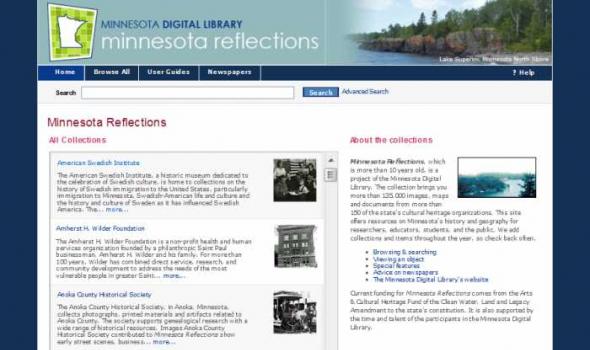 Minnesota Reflections Minnesota Reflections All Collections The American Swedish Institute, a historic museum dedicated to the celebration of Swedish culture, is home to collections on the history of Swedish immigration to the United States, particularly immigration to Minnesota, Swedish-American life and culture and the history and culture of Sweden as it has influenced Swedish America. The... more... The Amherst H. Wilder Foundation is a non-profit health and human services organization founded by a philanthropic Saint Paul businessman, Amherst H. Wilder and his family. For more than 100 years, Wilder has combined direct service, research, and community development to address the needs of the most vulnerable people in greater Saint... more...
♥ 0
2,357 reads
IRON RANGE RESEARCH CENTER Archival Collections All Collections About the collections In order to encourage the study of Iron Range history, the Iron Range Research Center identifies, collects, processes, catalogs, preserves, displays, and makes easily accessible the historically significant written, oral, and visual records of Minnesota's Iron Range. The Iron Range Research Center has digitized items from a number of its collections and provides finding aids and abstracts for many others. Use the links to the left to explore our digital resources. Working to make more of our collection accessible online is a top priority.
♥ 0
1,566 read