Technical drawing
The NEH-funded Joseph Urban Stage Designs Stabilization and Access Project of 2002-2004 focused on materials relating to Urban's New York theater career from 1914-1933, specifically the documentation of his productions for the Ziegfeld Follies and other theater producers, and his productions for the Metropolitan Opera. The archives of these productions contained many thousands of documents, photographs, sketches, technical drawings, and watercolors, as well as the actual stage models. Some 61 of the models remained fully assembled when acquired by Columbia, while 281 models had been collapsed by the Urban studio into one or more flattened bundles each. Press Release, 5/10/02 Selection for Digitization.
♥ 0
1,105 read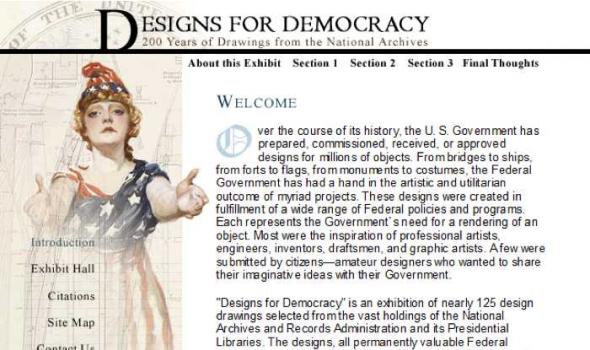 Federal Designs: Symbolism Symbols are an important part of America`s design heritage. They establish and reinforce the national identity and patriotism. In some cases, American symbols are based on recognized associations. The ideals of Greek democracy, the power of Imperial Rome, or the refinements of European fashion frequently are reflected in Federal designs. At other times and for other purposes, designers created icons using images unique to this new country, to this new form of government, and to America`s aspirations to world power.
♥ 0
1,136 read
Marcel Breuer Architectural Drawings and Sketches Using the Collection The collection of 668 images can be accessed via the Library's CONTENTdm server and can be browsed as well as being fully searchable by keyword or project title / subject. About the Collection Breuer's drawings are of particular interest to students, scholars, and researchers because, contrary to what might have been expected, Breuer was self taught as an architect and received no technical training as an architectural draftsman. His first ambition as a student at the Bauhaus was to be a painter or a sculptor. As an artist he had a great facility for freehand drawing throughout his life.
♥ 0
2,039 reads