Early books
The Collection The Beinecke Library's Medieval and Renaissance collections document the history of human thought from the Byzantine era through 1600. The first medieval manuscript recorded in the Yale collection was acquired in 1714, and was the gift of Elihu Yale. An illustrated copy of the Speculum humanae salvationis , it attracted the special attention of Yale President Ezra Stiles, who read the manuscript and annotated it in the 1790s. The systematic collecting of medieval manuscripts at Yale, however, dates from the late nineteenth century, and the most active period for collecting was after 1930.
♥ 1
1,002 read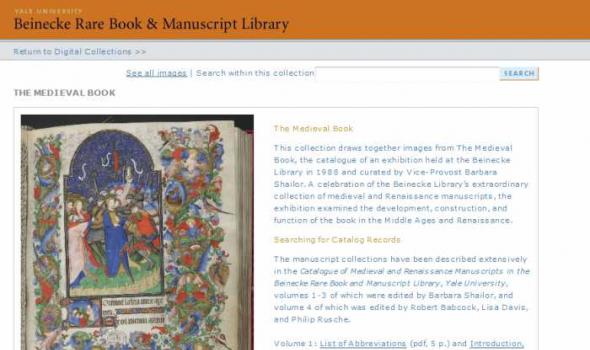 This collection draws together images from The Medieval Book, the catalogue of an exhibition held at the Beinecke Library in 1988 and curated by Vice-Provost Barbara Shailor. A celebration of the Beinecke Library?s extraordinary collection of medieval and Renaissance manuscripts, the exhibition examined the development, construction, and function of the book in the Middle Ages and Renaissance. The manuscript collections have been described extensively in the Catalogue of Medieval and Renaissance Manuscripts in the Beinecke Rare Book and Manuscript Library, Yale University , volumes 1-3 of which were edited by Barbara Shailor, and volume 4 of which was edited by Robert Babcock, Lisa Davis, and Philip Rusche.
♥ 3
1,335 read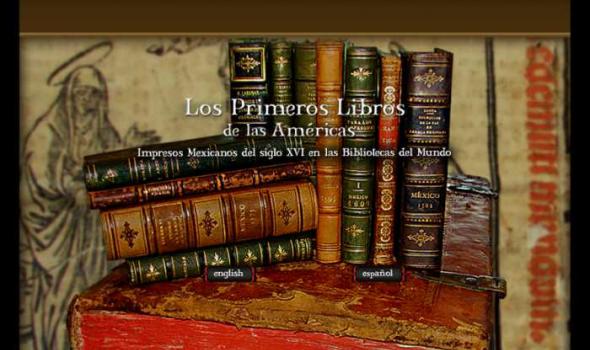 Primeros Libros Project Agreement The Impresos Mexicanos del Siglo XVI project will build a digital collection of the first books printed in Mexico before 1601. These monographs are very important because they represent the first printing in the New World and provide primary sources for scholarly studies focused on a variety of academic fields. Approximately 220 unique titles are held in institutions around the world with most held in Mexico and the United States.
♥ 0
1,742 read