Military photograpy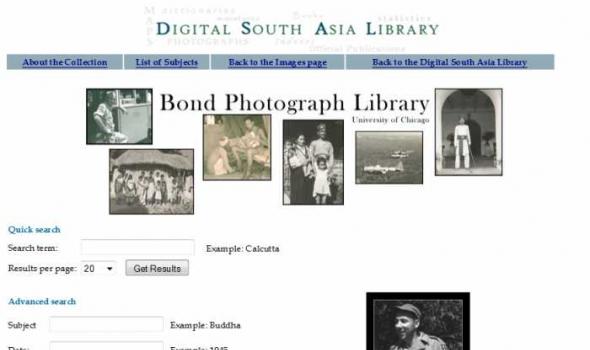 The Bond collection consists of photographs taken during World War II by Frank Bond while serving in the Army Air Corps, 40th Photographic Reconnaissance Squadron, stationed in India and Burma. The squadron was formed in 1943 and transferred by sea to India in 1944. In India, the unit was assigned first to Gushkara, approximately sixty miles west of Calcutta, and then to the Alipore Air Base in suburban Calcutta. Bond was a specialist in the development of film from aerial photography that provided essential intelligence to the Allied forces during their advance through central Burma. As the campaign in Burma progressed, Bond was transferred to Akyab Island in the Bay of Bengal where he helped to establish the field photographic developing and printing laboratory.
♥ 0
1,050 read
Polar Bear Expedition Digital Materials Because many of the American troops involved in the intervention were from Michigan, the Bentley Historical Library Michigan Historical Collections has long been interested in documenting this episode. This collection contains digitized versions manuscripts and photographs as well as maps and primary printed source materials relating to the Polar Bear Expedition. The primary guide to the Polar Bear Expedition collections held by the Bentley Historical Library can be found here: Polar Bear Expedition Digital Collections .
♥ 0
1,074 read
DIGITAL COLLECTIONS About the The André Jeunet Collection About the Collection This digital collection consists of 210 images of French soldier André Jeunet (1896-1979), fellow soldiers, and civilians during World War I. Most of the photographs were taken by Jeunet while he was serving in northeastern France (1915-1917) and the Balkans (1917-1918). André Jeunet was born in Bourg-la-Reine, a suburb south of Paris, on September 20, 1896. He was drafted into the French army when he was eighteen years old and served as a Simple Soldat from March 1915 to April 1919.
♥ 0
1,042 read